Resources for Patients, Families & Carers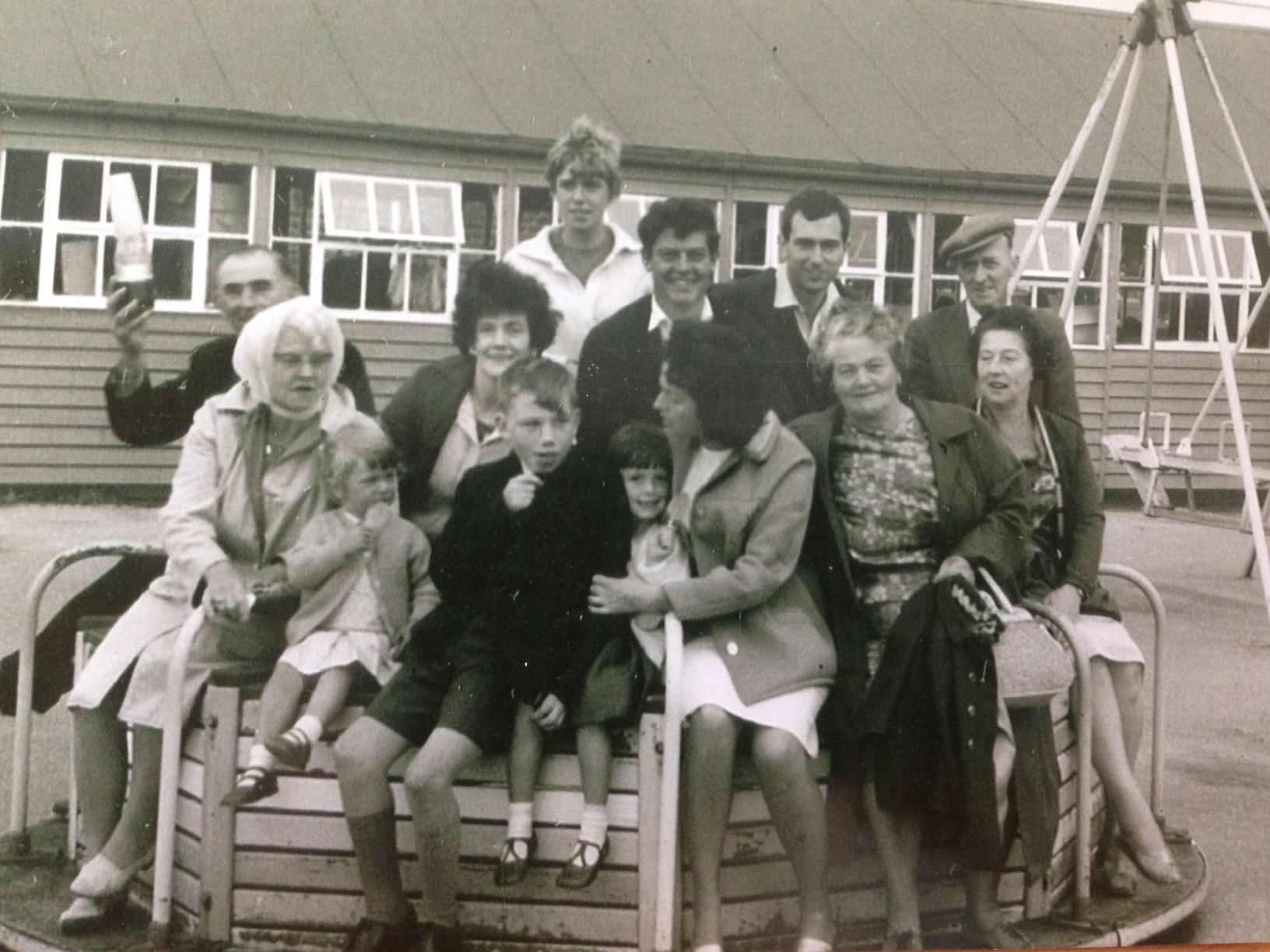 When a patient with learning disabilities visits a hospital or medical setting they can experience difficulties in receiving the care that they need for various reasons.
A health profile is the best way to overcome any obstacles as it helps to overcome any communication issues, it provides nurses and clinicians with essential medical information  and most importantly will encourage staff  to make any reasonable adjustments  to make the hospital/medical  visit a better experience.
Click on the links below to download a copy of the Health Profile and for guidance notes on how to complete it. We have also added a snapshot of the Care Bundle for you to download. 
Please scroll to bottom of the page for the  current directory of Learning disability liaison nurses in Wales.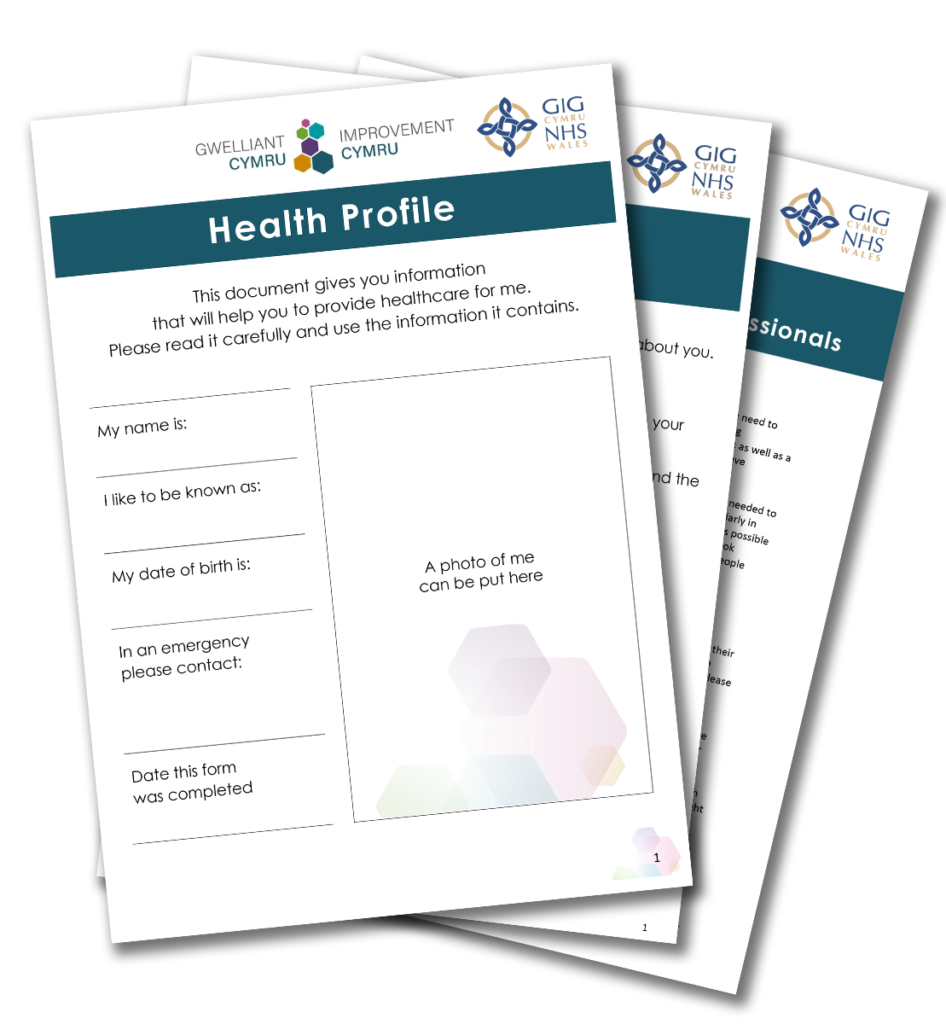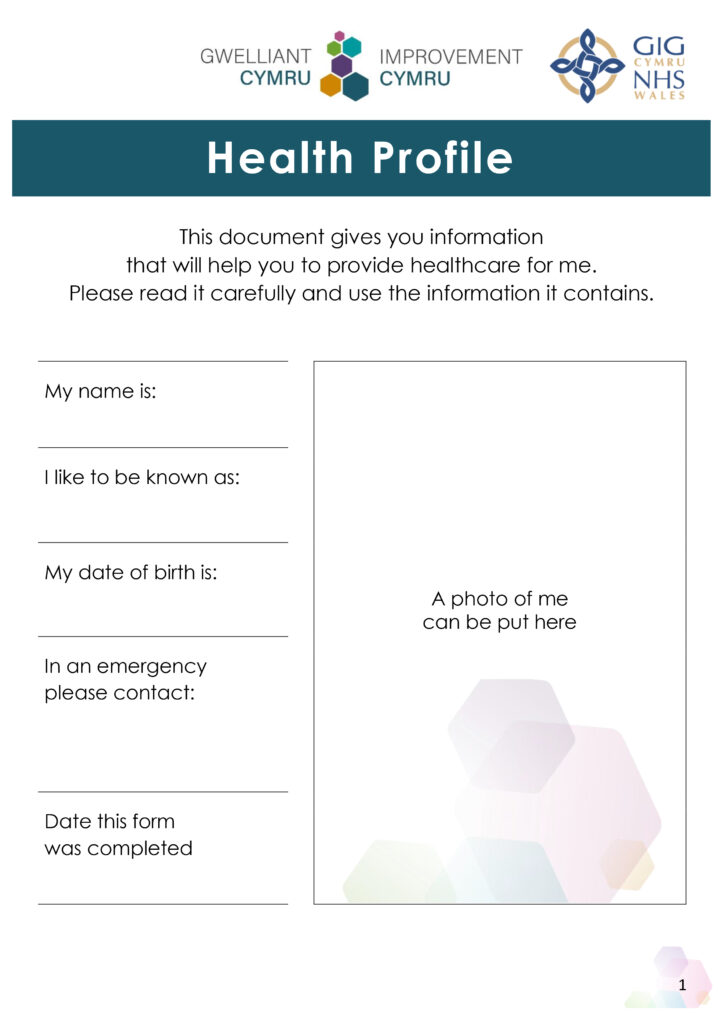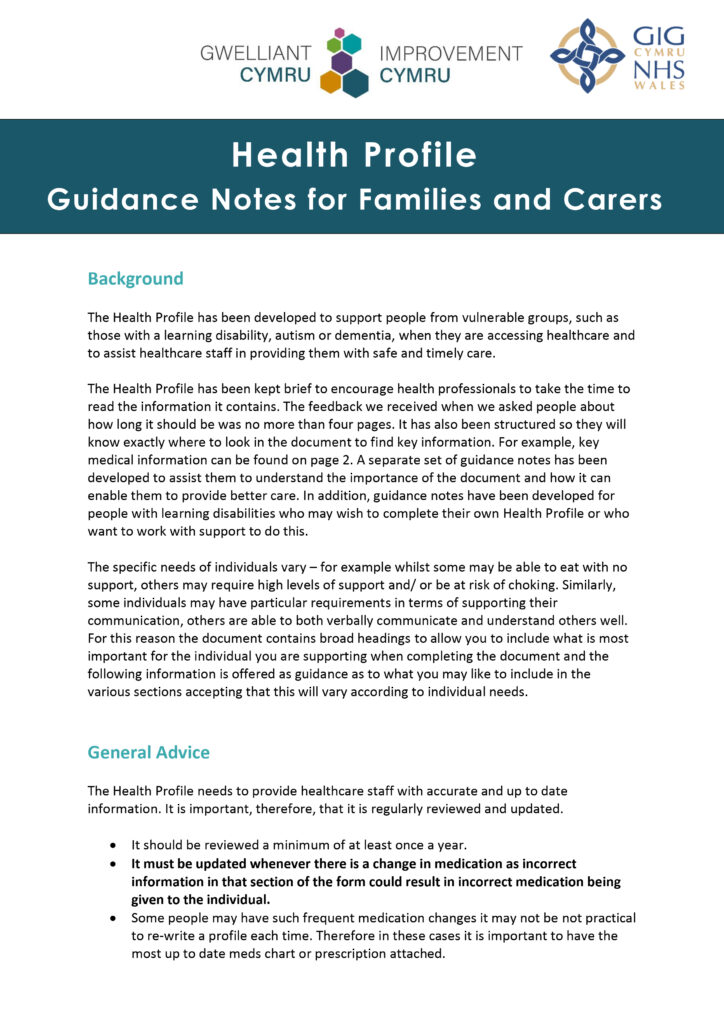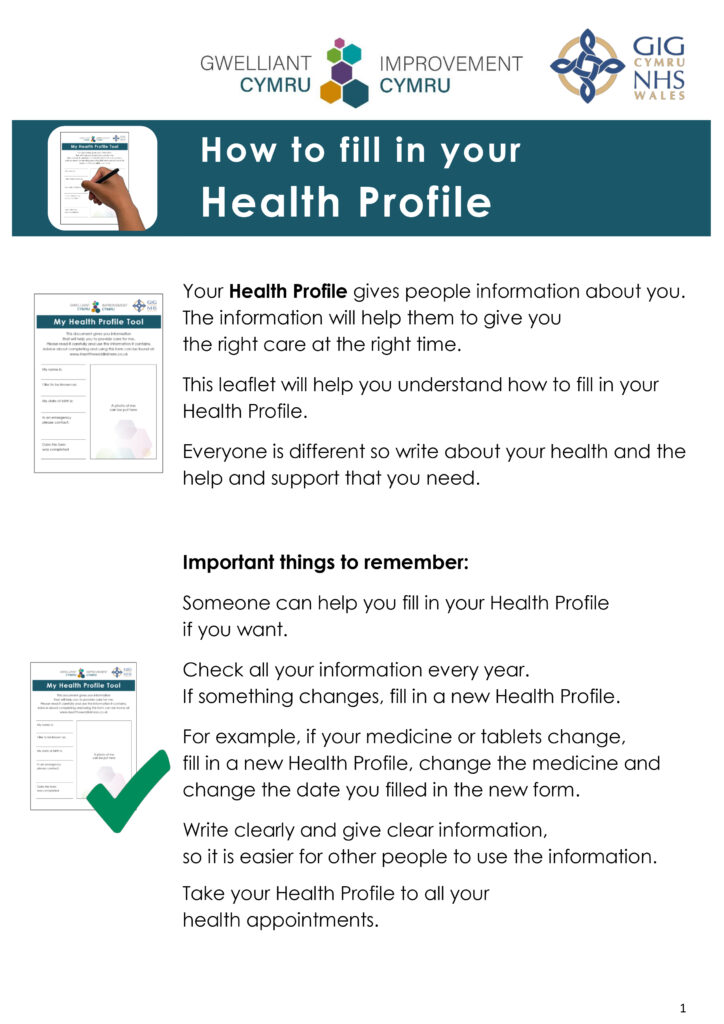 Driver Diagram of Care Bundle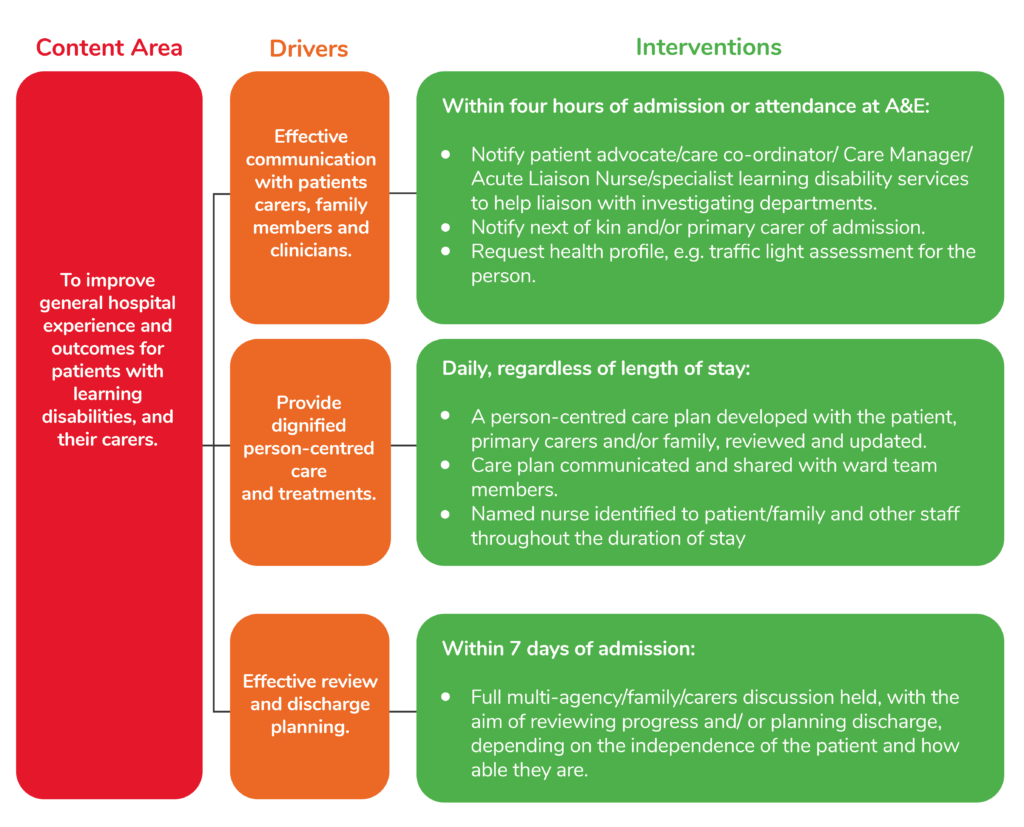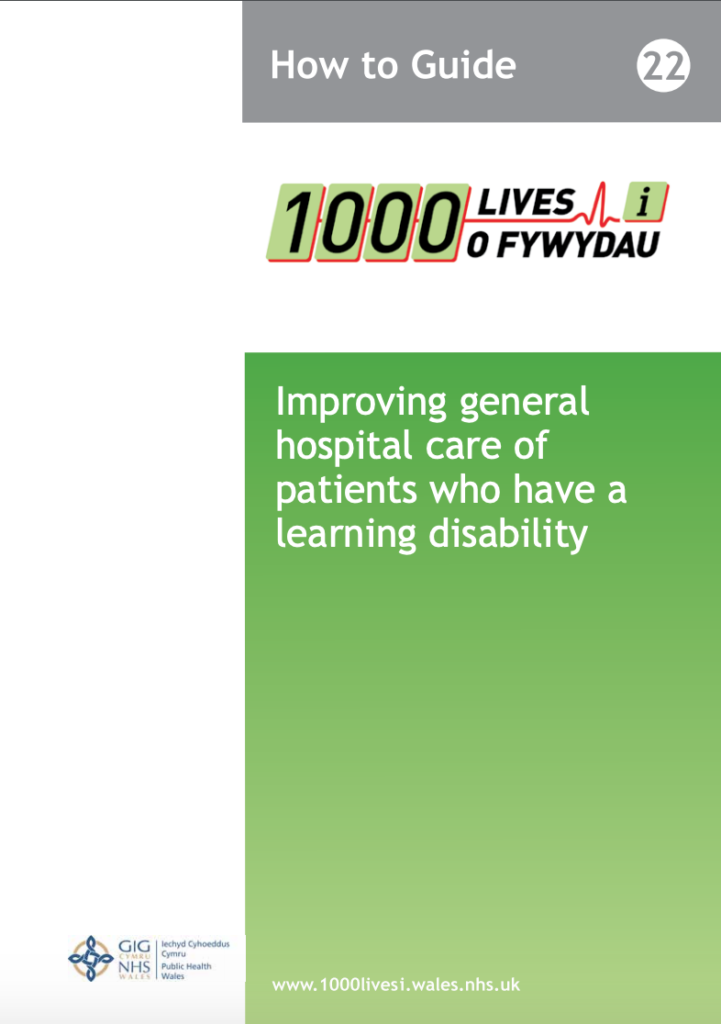 Learning Disability Liaison Nurse Directory
Health Board

Hospital

Contact Details

Aneurin Bevan University Health Board

ALNs cover all Hospitals:

Royal Gwent Hospital
St. Cadoc's Hospital
Nevill Hall Hospital
St Woolos Hospital
Ysbyty Aneurin Bevan
Ysbyty Ystrad Fawr Hospital
Chepstow Community Hospital
Monnow Vale Hospital
County Hospital

From November, covering:
The Grange University Hospital

Michelle Williams
07969 001494
Michelle.williams20@wales.nhs.uk

Danielle Evans (currently away from post)
07814 301047
Danielle.Evans2@wales.nhs.uk

Betsi Cadwaladr University Health Board

Sian Lewis
07833 634492
Sian.Lewis2d012a@wales.nhs.uk

Simon Meadowcroft
07919 302312
Simon.meadowcroft@wales.nhs.uk

Nicola Lamb
07900 052095
Nicola.Lamb@wales.nhs.uk

Matron – Kim Scandariato
07966 511085
kim.scandariato@wales.nhs.uk

Cardiff and Vale University Health Board

University Hospital of Wales

Rhiannon Smith (Currently away from post)
02921 847174
Rhiannon.smith4@wales.nhs.uk

Nesta Narbad
02921 847170
Nesta.Narbad@wales.nhs.uk

SBU.LDLiaisonNursesUHW@wales.nhs.uk

Cwm Taf Morgannwg University Health Board

Beth Williams
07929 773449
Beth.Williams4@wales.nhs.uk

Princess of Wales Hospital

Judith Wall
01656 752266
07976 371249
Judith.Wall@wales.nhs.uk

Judith Wall & Beth Williams
01443 443443 ext 6378
or details as above.

Hywel Dda University Health Board

Teresa Hassell
07896 929433
Teresa.hassell@wales.nhs.uk

Withybush Hospital
Prince Phillip Hospital

Lisa-Marie Hassall
Learning Disability Community Nurse/ Acute Health Facilitation Nurse
Lisa-marie.hassell@wales.nhs.uk
01437 772819

Linda Phillips
07799 891441
Linda.Phillips@wales.nhs.uk

Professional Lead for Liaison Nursing – Laura Andrews
07482 190557
Laura.a.andrews@wales.nhs.uk

ldhealthliaison.HDD@wales.nhs.uk

Powys Teaching Health Board

Deborah O'Shea - Community Learning Disability Nurse
01686 617373
07814 625265
Deborah.O'Shea@wales.nhs.uk

South Powys Learning Disability Team
Bronllys Hospital

Catherine Davies - Community Care Liaison Nurse Learning Disabilities
07980 944954
01874 712644
Catherine.Davies240760@wales.nhs.uk

Swansea Bay University Health Board

Kara Knowles
01792 702222 ext 32959
07976 886264
Karajoanne.knowles@wales.nhs.uk

Neath Port Talbot Hospital

Sharon Dixon and Helen Lewis (Job share)
01639 862000 or 07974 640582 or 07973 867261
Sharon.Dixon2@wales.nhs.uk
Helen.Lewis10@wales.nhs.uk

Helen Lewis and Sharon Dixon (Job share)
01792 205666 or 07974 640582 or 07973 867261
Helen.Lewis10@wales.nhs.uk
Sharon.Dixon2@wales.nhs.uk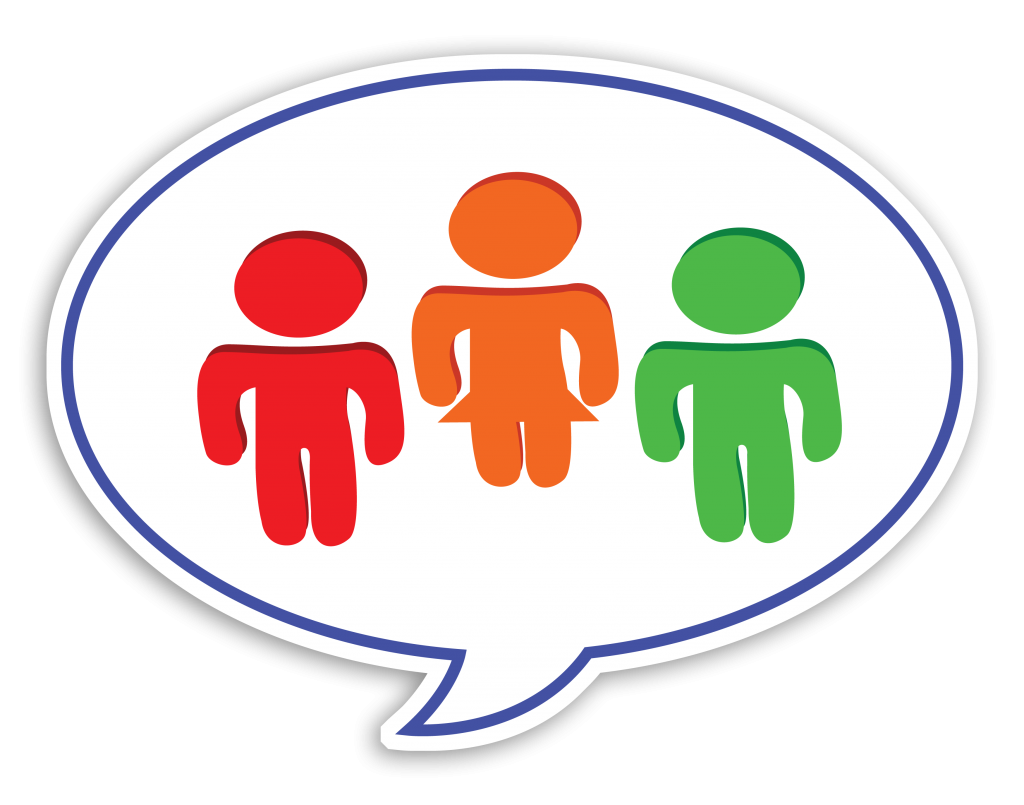 The Learning Disability Logo
We created a logo to be used as a gentle indicator to hospital staff that their patient needs a little extra care...